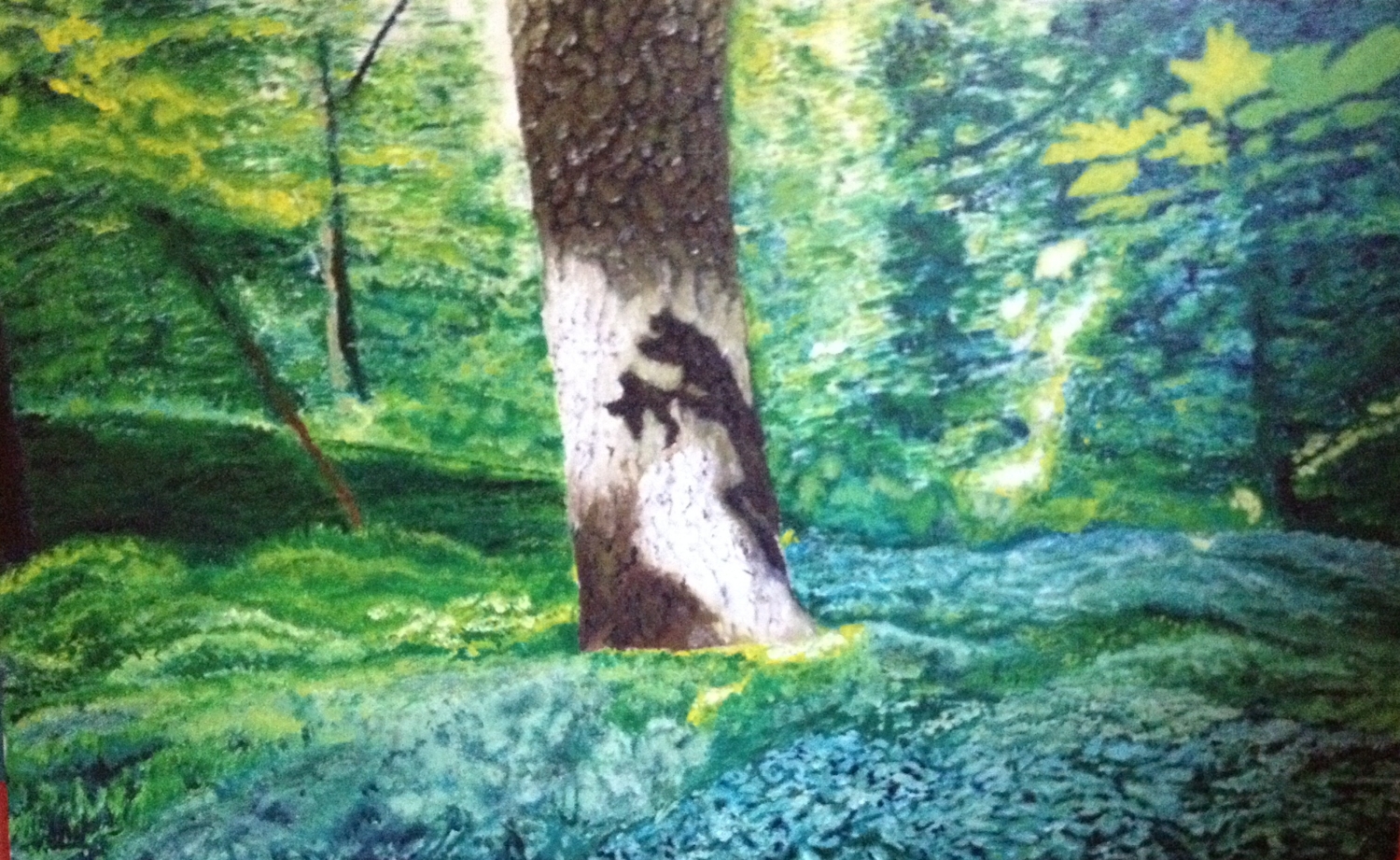 Lidcombe Wood near Stanway
Up a hill from Stanway in Cotswolds is a dark old wood that resembles Fangorn Forest in the Lord of the Rings. The reflection of the leaves from the upper right on the tree trunk makes it seem that an evil lurks in the forest. This is the first time I played with making different shades of green following Michael Wilcox's advice on mixing colors. 13 x 21 inches.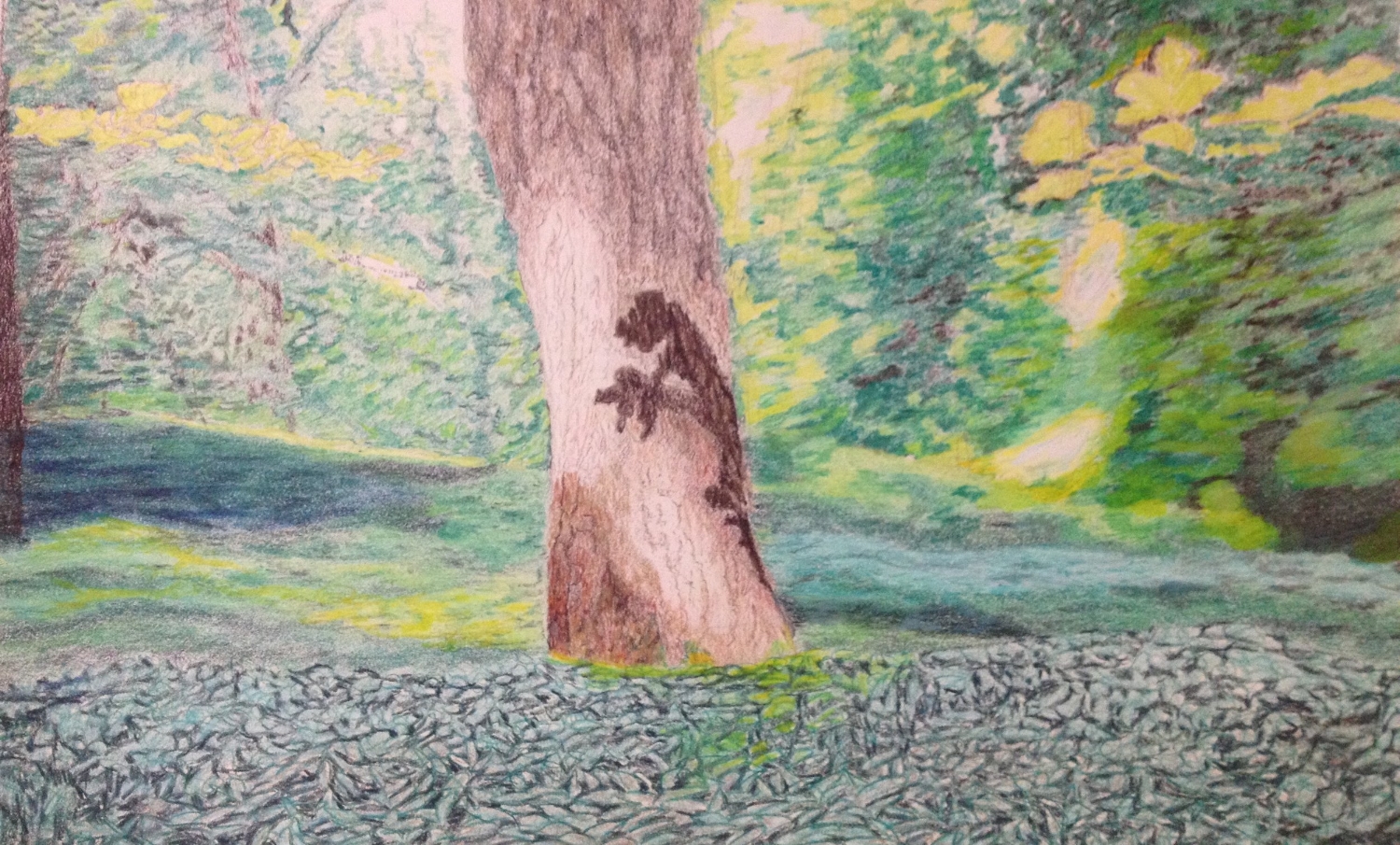 Study for Lidcombe Wood near Stanton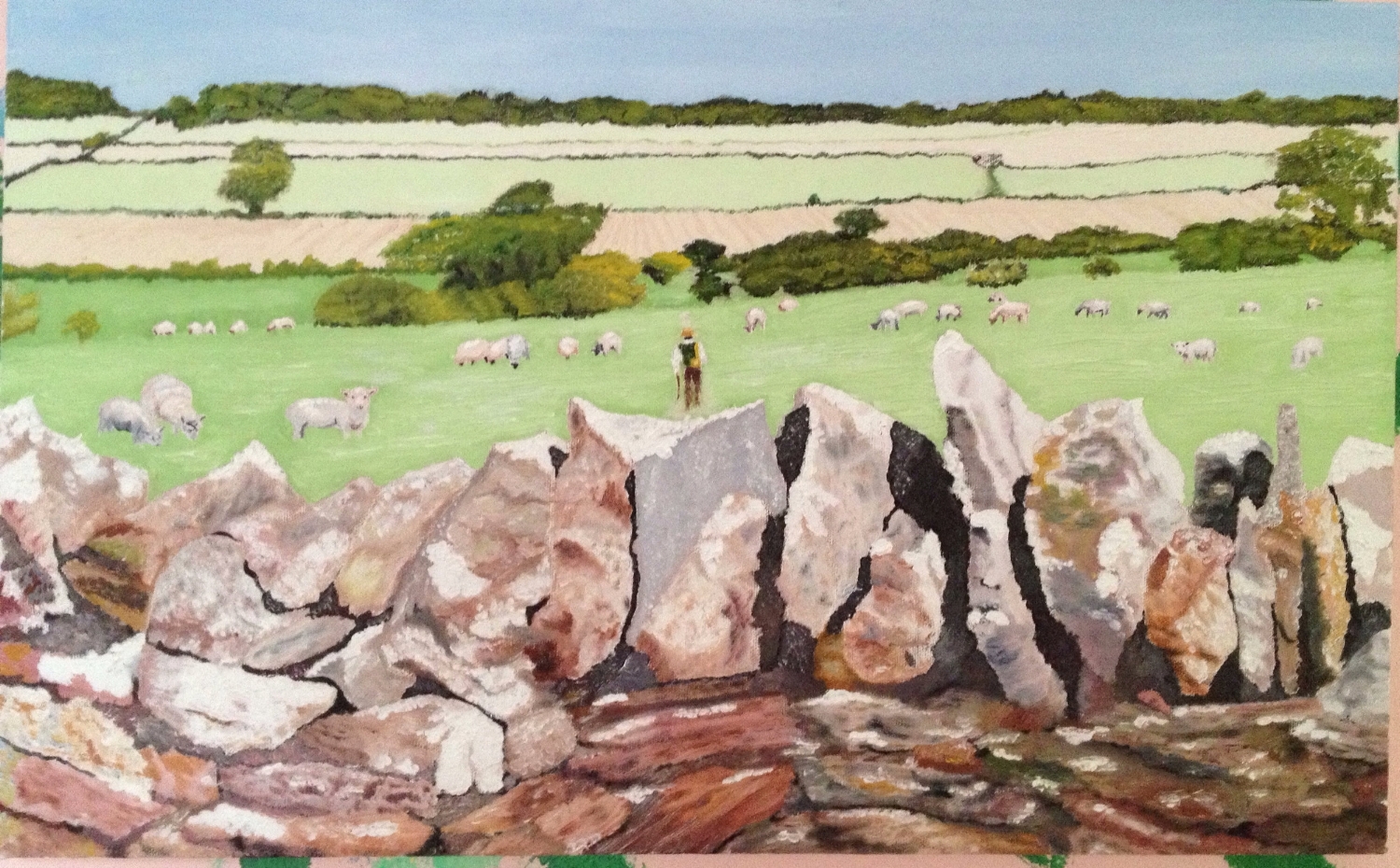 Walking in Cotswolds Field Past Dry Stone Fence
This is the 2nd painting I did. I added the figure of a WG Sebald character walking the fields like the character in Rings of Saturn but here walking through the Cotswolds field. The dry stone fence intrigued me with its colors and shapes as opposed to the green of the fields. 13 by 21 inches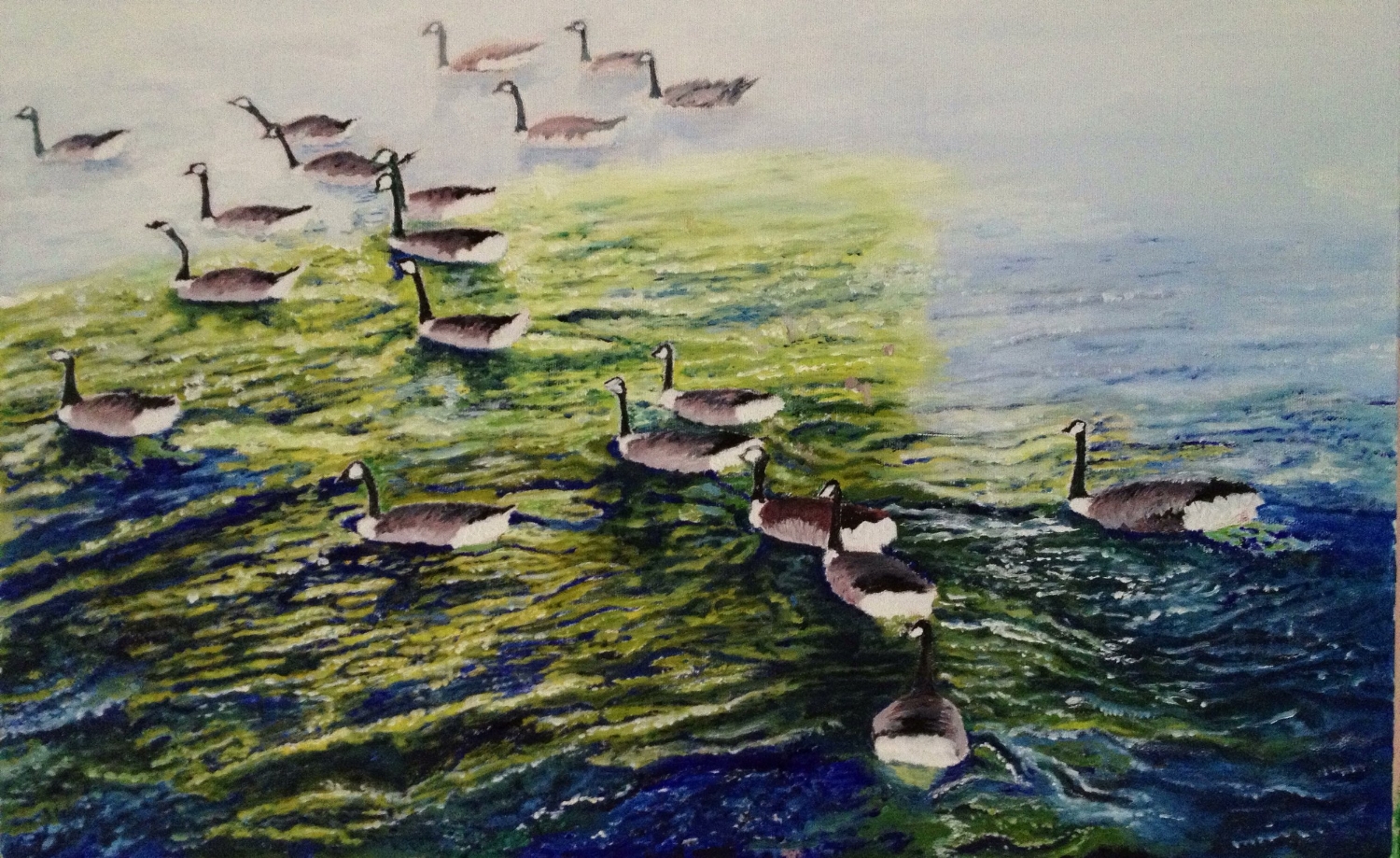 Birds on River Avon in Stratford
This is the first oil painting I did. I wanted to capture the sparkle of the water and the interaction between the reflected tress, waves and birds. 13 x 21 inches.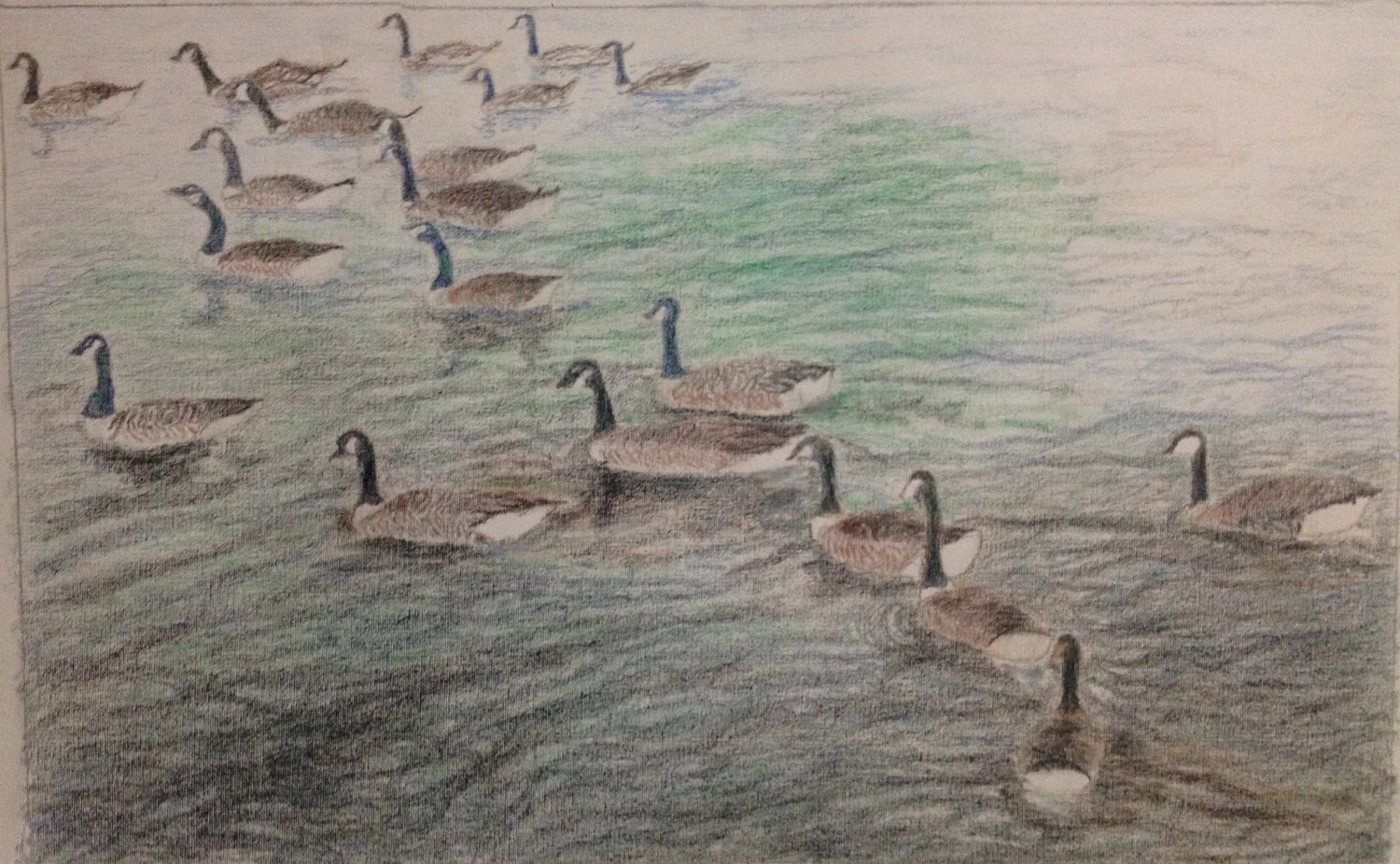 Study for Birds on Avon