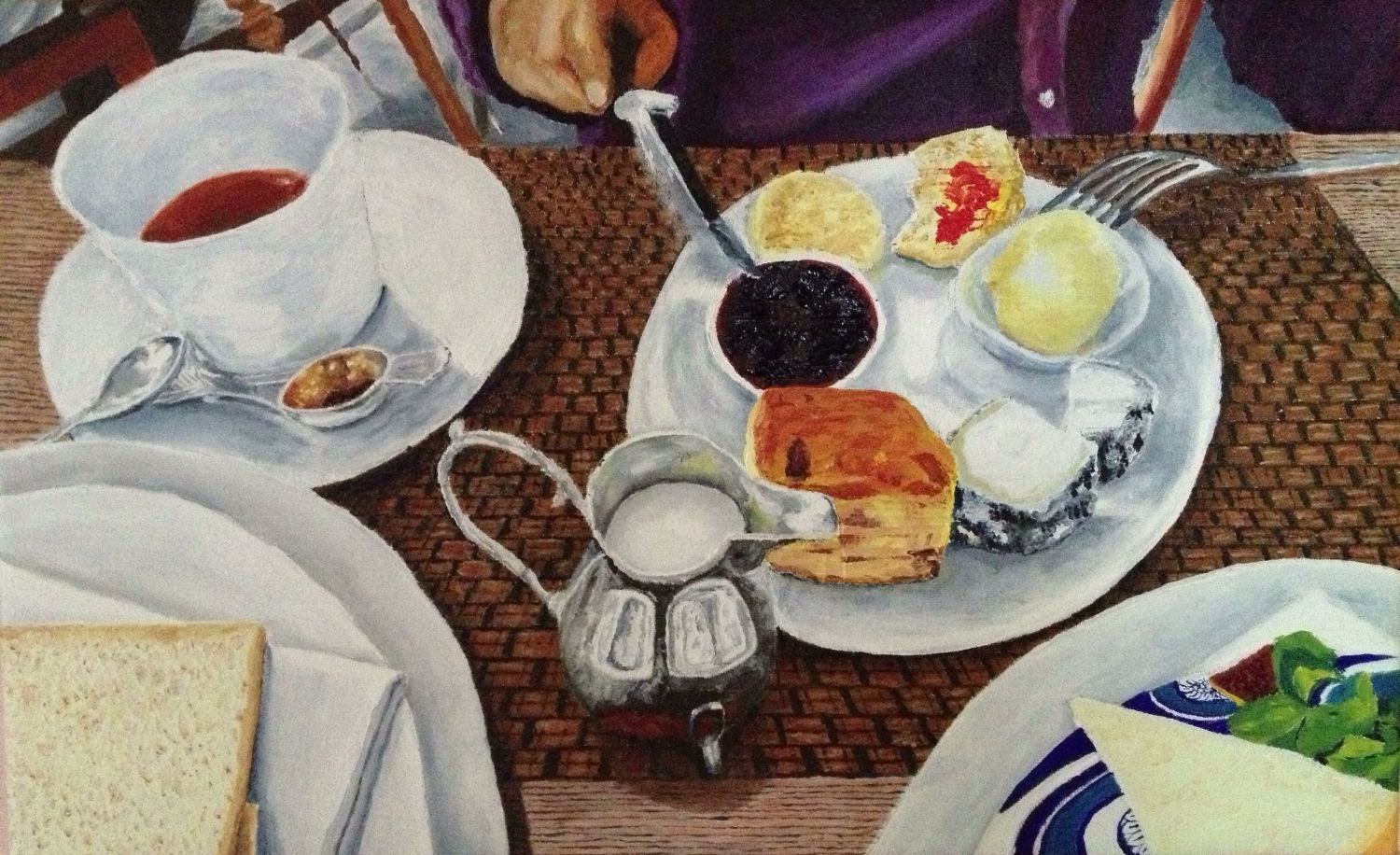 Lunch at Fortnum and Mason
This is the first painting when I felt I was getting what it meant to paint. I had fun capturing all the textures (eg. the jam, silver, breads, cheese, mat). Started out as a quick sketch but then developed into a finished work. My wife is holding the knife. 13x21 inches.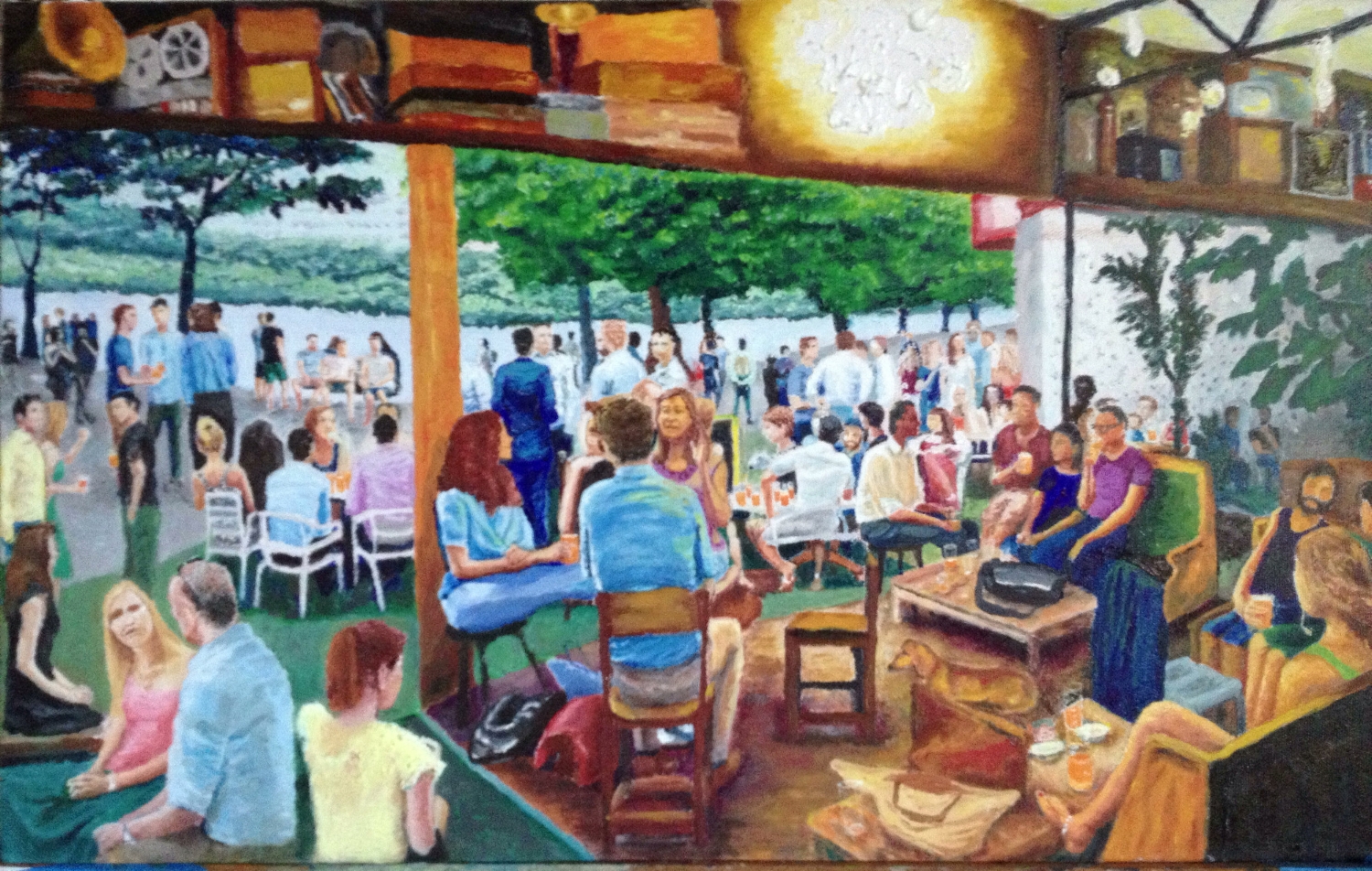 Theater Pub on Thames
Looking out over Thames near National Theater towards Somerset House. Many people and artifacts from theater. 13 x 21 inches.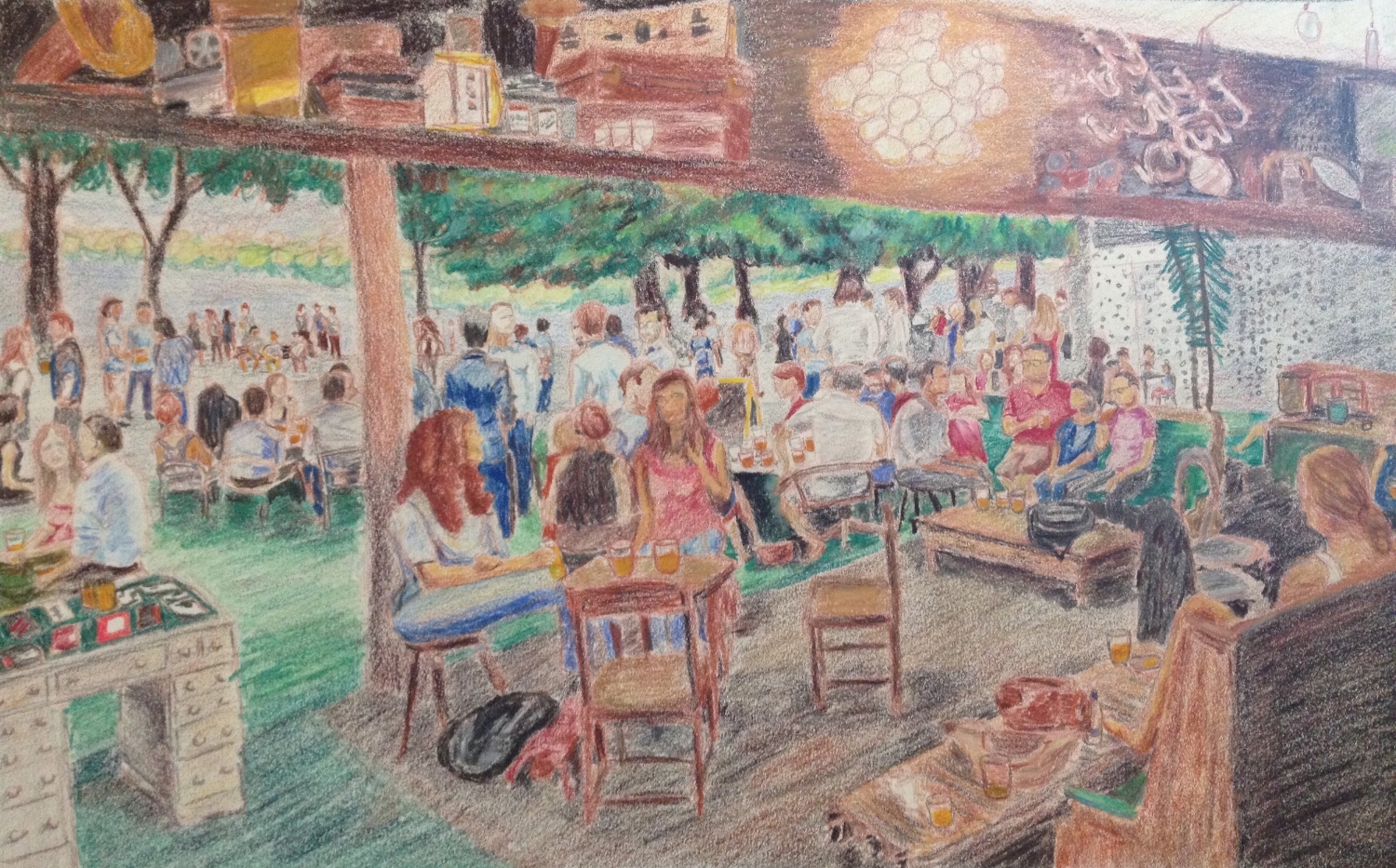 Study for Pub at National Theatre